January 16, 2017
Maintaining an unbeaten record in a 12 team league is a tough ask, so game 13 could have been the stumbling block of the Templeogue Basketball Club's winning record. However, Templeogue dug deep and came away with a hard fought win against local rivals Commercial.ie Eanna.
Starting poorly, Templeogue missed more than they made and Eanna went in to an early lead. Mike Bonaparte opened the scoring ​followed by a Lorcan Murphy basket and a three pointer for good measure. The first quarter was a tight affair ending 17-19 in favour of Eanna.
Eanna were not to be deterred and started the second quarter as they ended the first one; playing a fast running game, with easy lay ups on the break. Templeogue's defence was challenged on numerous occasions, and came up short. In only his second game back after injury, Paul Cummins came off the bench to add a basket, along with Puff Summers who sank a long range three. Not to be outdone, Neil Randolph got in on the action with two free throws and a steady drive to the basket. Despite Templeogue's best efforts, the first half went to Eanna with a scoreline of 43-38.
After some stern words from Coach Mark Keenan in the dressing room during the halftime interval, the team came out determined to work harder on defence. Lorcan, added 11 of his 18 points in the 3rd quarter, which eventually saw the teams draw level with 6.01 to go. A decisive three pointer from Mike gave Templeogue the lead, one they would not relinquish. Some superb defence led to a 24-12 third quarter, which resulted in a 7 point lead going into the fourth.
However, Eanna were not finished yet and kept chipping away at the lead. Neil hit another long rang three and Baolach Morrison had the steal of the match, followed by a bucket from under the basket with an excellent assist from Jason Killeen. Captain Stephen James followed up with two crunch free throws putting the game out of reach for Eanna. Finishing with a 82-74 scoreline and maintaining the unbeaten record.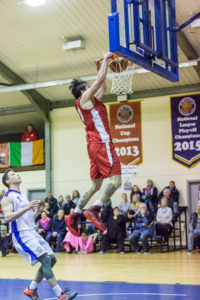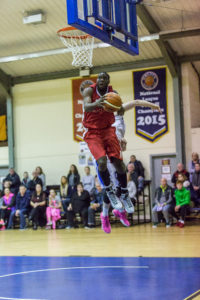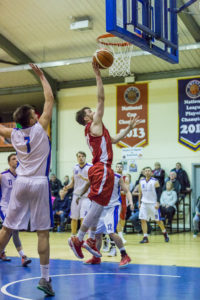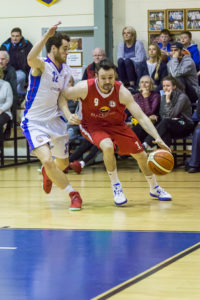 Top scorers for Templeogue:
Mike Bonaparte 18pts
Lorcan Murphy 18pts
Neil Randolph 11pts
Next up for the League leaders is third placed UCD Marian in the Men's Super Series. The game tips off Sunday, 22nd January at 6pm in the National Basketball Arena – we hope to see the Red Army out in Force!!!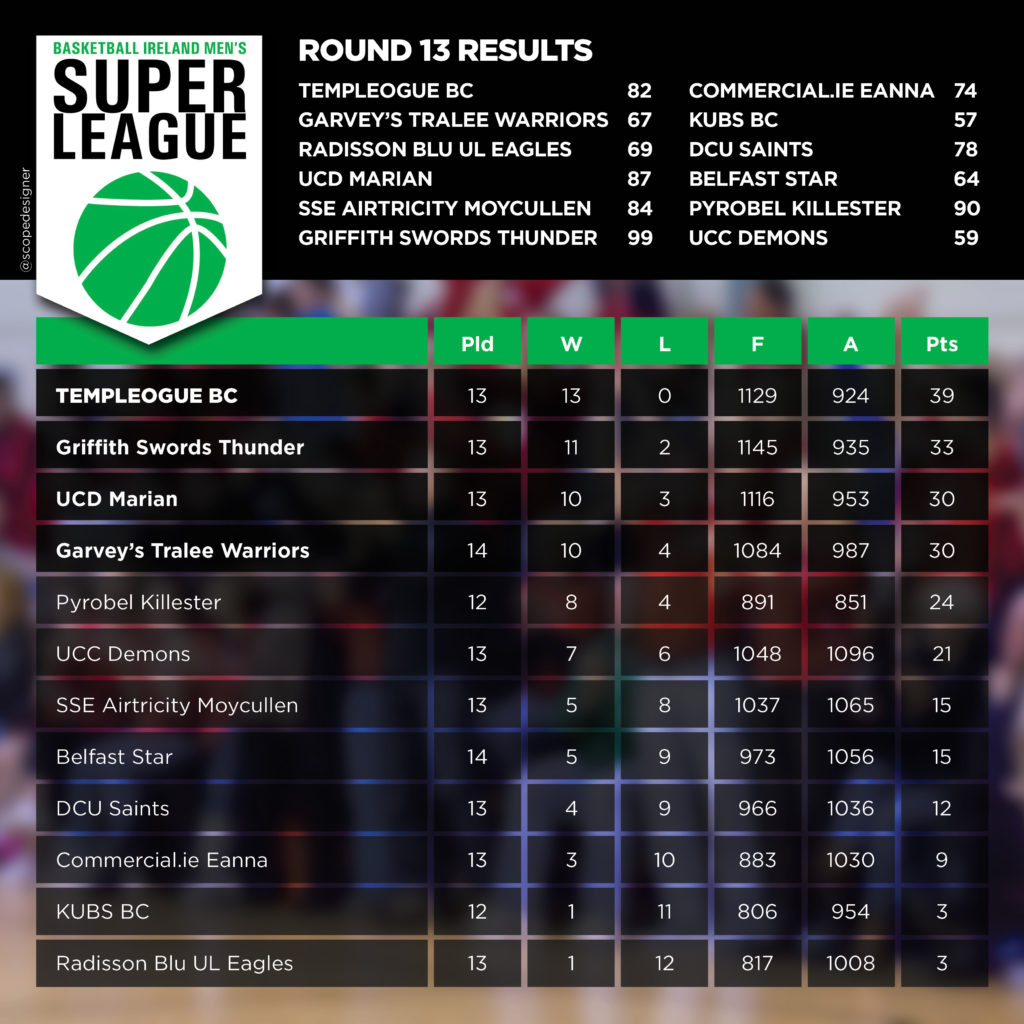 Photos courtesy of Rock Mountain Studios. All images rights reserved.
Templeogue Men's Super League team are sponsored by Black Amber, Quillsen Estate Agents, Proteam Basketball and The Terenure Inn.